Health Care Training Services Courses
Nurse Assistant / Home Health Aide / EKG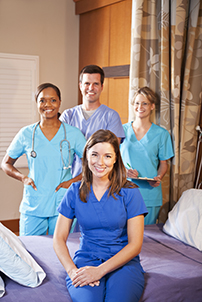 This 168 hour program combines our Nurse Assistant / Home Health Aide program with our EKG program.
Our Nursing Assistant / Certified Home Health Aide is a 120 hour program.
Nursing Assistant (formerly CNA) / Certified Home Health includes classroom, lab and  hands on experience in a local nursing home. Your nursing home experience will be fully supervised. This program prepares you to sit for the Massachusetts CNA State Exam, which is given in our classrooms for your comfort.
Students who successfully receive their Massachusetts Certification may apply through reciprocation, for their Rhode Island Certification.
Students will test for the CPR Certification through the American Heart Association (AHA).
An EKG Technician obtains EKG's (Electrocardiograms) in hospitals, physician's offices, laboratories, etc. Students receive 48 hours of classroom instruction.
Topics include cardiac anatomy and physiology, vital signs, basic EKG interpretation, waveform identification, and cardiac procedures. Technicians take EKG's, which trace electrical impulses transmitted by the heart, attach electrodes to the patient's chest, arms, and legs, and then manipulate switches on an EKG machine to obtain a reading.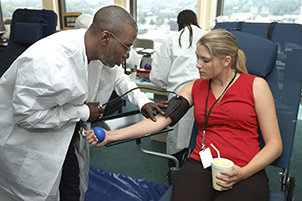 After checking the quality of the recorded impulses on the electronic screen, the technician usually prints the information from the tape for analysis. Physicians use the output from the scanner to diagnose heart ailments, such as heart rhythm abnormalities or problems with pacemakers. This test is also done before most kinds of surgeries, or as part of a routine physical examination.
The successful graduate will receive a certificate from the school and may sit for National Certification.
Successful competition of this program will allow the graduate to seek employment in various medical settings.
Proudly serving Massachusetts ( MA ) and Rhode Island ( RI ).
Helpful Links
//www.bls.gov/ooh/healthcare/nursing-assistants.htm
//www.bls.gov/ooh/healthcare/home-health-and-personal-care-aides.htm
//www.bls.gov/ooh/healthcare/medical-and-clinical-laboratory-technologists-and-technicians.htm