Clinical Courses
Health and Home Care Training of New England

657 Quarry Street,
Fall River, MA 02723
508.672.6800

162 Main Street,
Brockton, MA 02301
508-846-2387

Contact Us
---
Massachusetts Division of OCCUPATIONAL Licensure, Office of Private Occupational Schools.

1000 Washington Street,
Boston, MA 02118
617.701.8719


---


The executive Office of Labor and Workforce Development (EOLWD)
---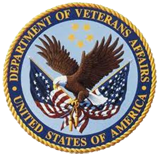 ---
Our Nursing Assistant program and instructors are also approved by the Massachusetts Department of Public Health.
---

Health and Home Care Training of New England Courses
Nurse Assistant / Home Health Aide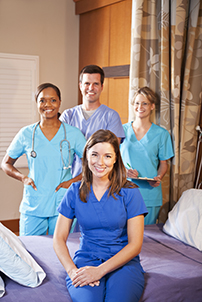 Our Nursing Assistant / Home Health Aide is a 120 hour program.
Nursing Assistant (formerly CNA) / Home Health Aide is a course which includes classroom, lab and hands on experience in a local nursing home. Your nursing home experience will be fully supervised. This program prepares you to sit for the Massachusetts CNA State Exam, which is given in our classrooms for your comfort.
Students will test for the CPR Certification through the American Heart Association (AHA).
Career opportunities for Certified Nursing Assistants (CNA's) / Home Health Aide include but are not limited to, working in a hospital, nursing home, private residence, or doctor's office.
Students who successfully receive their Massachusetts Certification may apply through reciprocity, for their Rhode Island Certification.
Proudly serving Massachusetts ( MA ) and Rhode Island ( RI ).
Helpful Links:
//www.bls.gov/ooh/healthcare/nursing-assistants.htm
//www.bls.gov/ooh/healthcare/home-health-and-personal-care-aides.htm
//www.bls.gov/ooh/office-and-administrative-support/secretaries-and-administrative-assistants.htm