Health and Home Care Training of New England Courses
Patient Care Technician
This program is a 448 hour course (304 hours classroom and 144 clinical internship hours)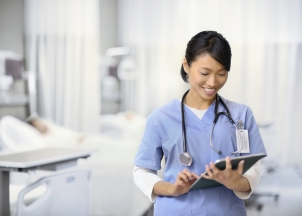 A Patient Care Technician, also known as a CNA II, Emergency Room Technician, Multi-functional clinical worker is in high demand in today's health care settings. It will provide the student with Nursing Assistant, Home Health Aide, Phlebotomy, EKG, CPR, Medical Terminology & Career Preparation Skills.
This hands-on Program will provide individuals with the skills to work in hospital critical care units and ER's as well as a variety of medical office settings. Graduates may utilize the individual skills and work as Phlebotomists, EKG Technician, Cardio-Phlebotomy Technician, CNA or Home Health Aide.
Nursing Assistant / Home Health Aide
Nursing Assistant (formerly CNA) / Home Health Aide is a 120 hour course which includes classroom, lab and 24 hours of hands on experience in a local nursing home. Your nursing home experience will be fully supervised.
Students will test for the CPR Certification through the American Heart Association (AHA).
Phlebotomy Technician
Our 200 hour program offers the student an intense look at anatomy and physiology, theory and practical experience in venipuncture and specimen collection. Phlebotomy technicians work in a variety of clinical settings including hospital, physician offices and independent labs.
This Phlebotomy Technician program consists of 80 hours of "hands on" instructor led classroom training, in our own lab. A 120-hour clinical externship is scheduled by our clinical coordinator. The externship further provides the student with the experience and confidence they need to begin work immediately upon completion of the course and clinical.
EKG Technician
An EKG Technician obtains EKG's (Electrocardiograms) in hospitals, physician's offices, laboratories, etc. Students receive 48 hours of classroom instruction.
Topics include cardiac anatomy and physiology, vital signs, basic EKG interpretation, waveform identification, and cardiac procedures.
Technicians take EKG's, which trace electrical impulses transmitted by the heart, attach electrodes to the patient's chest, arms, and legs, and then manipulate switches on an EKG machine to obtain a reading.
After checking the quality of the recorded impulses on the electronic screen, the technician usually prints the information from the tape for analysis. Physicians use the output from the scanner to diagnose heart ailments, such as heart rhythm abnormalities or problems with pacemakers. This test is also done before most kinds of surgeries, or as part of a routine physical examination.
MEDICAL TERMINOLOGY will prepare the student with a working knowledge of the language of medicine.
THE CAREER PREPARATION AND SKILLS component will assist the student in creating their resume and job search skills, while an Internship coordinated by the school, will bring all of their training into a real world environment.
Licenses and Certifications:
This program prepares you to sit for the Massachusetts CNA State Exam, which is given in our classrooms for your comfort. Students who successfully receive their Massachusetts Certification may apply through reciprocation, for their Rhode Island Certification.
The successful EKG graduate will receive a certificate from the school and may sit for National Certification.
Our graduates are eligible to sit for a National Certification exams, including the American Society of Phlebotomy Technicians exam. We offer the ASPT National Certification Testing in our facility several times per year.
Proudly serving Massachusetts ( MA ) and Rhode Island ( RI ).
Helpful Links:
//www.bls.gov/ooh/healthcare/cardiovascular-technologists-and-technicians.htm
//www.bls.gov/ooh/healthcare/medical-and-clinical-laboratory-technologists-and-technicians.htm
//www.bls.gov/ooh/healthcare/nursing-assistants.htm
//www.bls.gov/ooh/healthcare/home-health-and-personal-care-aides.htm