Welcome to Health and Home Care Training of New England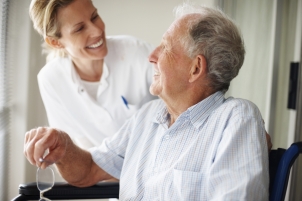 Since 2016 Health and Home Care Training of New England has trained thousands of students who have moved on to employment in health care and related fields. Our Career Preparation and Skills staff, work with students to assist them in learning job skills and creating resumes.

With our hands on approach to teaching, by experienced professionals, we provide the students with real world skills training. Those in demand skills are what employers are seeking for today's jobs.

Our convenient location, with easy access to Routes 24 and 195 allow students from both Massachusetts and Rhode Island the ability to attend our day and evening programs.

The diversity of instructors and students allow for dynamic learning environment. Our up to date classrooms are comfortable, air conditioned and handicapped accessible. All of our courses are offered on site, so no travel to another location is required except for your school coordinated externship/clinical experiences.

A key element in the way Health and Home Care Training of New England works is the experience and leadership of our Instructors. Our dedicated and committed Instructors and Directors have decades of experience working in the field as well as in the classroom. We are committed to the successful outcome of every student. Students have taken our programs for years with the intent to improve or create new skills for today's jobs

Unlike other schools, we are open year round with open enrollment allowing for frequent starts and convenient schedules.

Our students benefit from up to date equipment and computers.

Our low cost affordable programs and courses with several payment options allow the student to obtain the skills they desire while working within their budget.

Our school meets the approval requirements to work with grant funding programs such as the Massachusetts Department of Workforce Development MRC, WIOA , WIA, and WTF programs. We also work with several rehabilitation programs throughout the area.

Our students are eligible to take the state licensing exams required and various national certifications that employers demand.

Call us today and schedule your appointment to visit the school and learn more about how we can help you start your new life today.

Proudly serving MA and RI.

`

HEALTH CARE TRAINING SERVICES is now HEALTH AND HOME CARE TRAINING OF NEW ENGLAND. PLEASE ALSO VISIT US AT www.healthandhomecarene.org

SPRING/SUMMER SHEDULE OF UPCOMING CLASSES!

MAY 22 - JUNE 21 - PHLEBOTOMY MONDAY, WEDNESDAY & FRIDAY 9AM- 3PM *In Class *FOLLOWED BY 2-3 WEEK CLINICAL EXPERIENCE. PHLEBOTOMY IS ALSO PART OF THE MEDICAL ASSISTANT, PATIENT CARE TECHNICIAN & CARDIO-PHLEBOTOMY TECHNICIAN TRAINING

MAY 30 - AUGUST 3 - PHLEBOTOMY TECHNICIAN TRAINING - (NIGHTS) TUESDAY & THURSDAY EVENINGS 5 PM - 9 PM PHLEBOTOMY TECH IS PART OF THE MEDICAL ASSISTANT, PATIENT CARE TECHNICIAN & CARDIO-PHLEBOTOMY TECHNICIAN TRAINING PROGRAM

JUNE 3-4 - 2 Day MAP ACCELERATED Medication Administration Training. Saturday & Sunday 8 AM - 4:30 PM. BROCKTON LOCATION. Call 508-846-2387 for registration information. Space is LIMITED. CALL 5088462387 TODAY!

JUNE 12- JUNE 30 - ATTN PRE-MED & NURSING STUDENTS! ACCELERATED (2.5 week) -NURSING ASSISTANT-HOME HEALTH AIDE CLINICAL EXPERIENCE! MONDAY-FRIDAY 8 AM- 4:30 PM *ZOOM (EXCEPT THURSDAY; LIVE SKILLS) *NURSING ASSISTANT IS ALSO PART OF THE PCT; PATIENT CARE TECHNICIAN PROGRAM

JUNE 23 - JULY 19 - ACCELERATED 4 WEEK EKG TECHNICIAN TRAINING - MONDAY, WEDNESDAY & FRIDAY 9AM- 3PM *In Class *EKG IS ALSO PART OF THE MEDICAL ASSISTANT, PATIENT CARE TECHNICIAN & CARDIO-PHLEBOTOMY TECHNICIAN TRAINING

JULY 18 - SEPTEMBER 17: EVENING -NURSING ASSISTANT-HOME HEALTH AIDE TUESDAY & THURSDAY 5 PM - 9 PM *ZOOM TUESDAY, LIVE SKILLS THURSDAY; *NURSING ASSISTANT IS ALSO PART PATIENT CARE TECHNICIAN PROGRAM

PLEASE CALL 508-672-6800 AND PLEASE SHARE!!!
---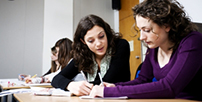 We offer the classes you need to keep on top of the industry.
Whether you are brand-new to the health care field, or want to upgrade skills you already have, we have classes to fit your needs. Classes are scheduled days and evenings for your convenience.
---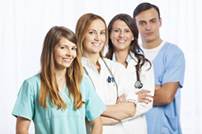 Use us as your first step into a new world.
Many students use our beginning classes as stepping stones to transition into other health care careers. Once they have the "basic training" and know that health care is the field for them, our graduates have gone on to study for careers in nursing, physical therapy, etc. With a head start into the medical profession already, you can continue to study for these advanced careers while working in the industry and earning a good living.
---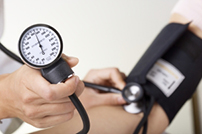 More than facts and skills, we teach an approach to caring for others.
Health care education needs to be more than classes and exams. It's about caring. It takes a special disposition to work in the health care field, and our teachers will help you learn how to care for others while learning the course material. Working in a nurturing, relaxed atmosphere, our teachers take the time to work with you to ensure you understand the material. By encouraging class discussion, stimulating independent thinking, and communicating effectively, they provide help and advice to prepare you for all aspects of working in the health care profession.
---
Everyone comes out on top at Health Care Training Services.
Once an investment in classes is made, the question in the back of every student's mind is: what's next? Our students can rest assured there is always a demand for their services once certification is completed. Our one-on-one attention, cutting-edge classes, and solid education all add up to give the student a training experience with added value, and give the employer a trained, compassionate professional.
---
We take pride in helping our students find jobs! Our graduates are known by area health care organizations to be well trained - enhancing the likelihood of being hired!